Affordable Office Locksmith Solutions in Perth
Offices and other commercial agencies are often the busiest places we could ever imagine in the world. They are where we can find heavy loads of paper works and a place where we can hear highly sophisticated ideas. People working from these places are usually bombarded with so many things that their minds are kept pre-occupied. Most of the time this causes them to not even think about the keys they left in their offices or room. There are even worse situations I've heard, of men working in companies locking themselves out of their offices. This may affect the efficiency of the job we work every day. Security is a must in our workplace; we need to see to it that the files are in their safe places, and every second counts, so locking yourself out means a delay from work and a delay from money.
Highly Trained & Professional
These men need not worry anymore, because Go Locksmiths Perth can provide highly trained personnel with excellent service. They will help you with your problem and provide the best solution. Their expertise is highly in demand among all the clients, because they have been trained and they are considered to be well-experienced when it comes to the job. They are very skilled when it comes to new keys, removal of old locking devices, replacements of locks in offices, and emergency unlocking when people have misplaced keys. Rest assured that these Office/Commercial Locksmiths can work efficiently, because they all have these new technologies onsite.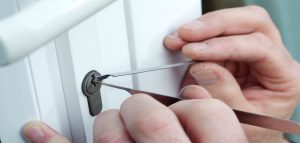 Quick & Trusted Locksmith
You don't need to worry, because this won't cause damage to the doors or cabinets in your offices. These personnel from Go Locksmiths Perth can be trusted, and they work professionally. They provide a quality service in a very affordable manner. There are a lot of clients who testify to the efficiency of the team. Businessmen and owners of different establishments have been very grateful for the help given to them. By providing a wide array of locksmith solutions, they are confident in their business security. They have a high-fidelity, expert locksmith service, which includes Commercial Door Locks, Re-Key Installation, and File Cabinet Locks and Door Installation.  The agency is prepared to attend to the needs of everyone. They can answer your calls 24/7.  The company is located at 23 Goss Ave Manning WA, and for any queries just contact them at 0413 207 778.
We must ensure the security of our workplace and choose the best service, who can guarantee that the files in our cabinet are safe, that the doors in our offices are well locked, and that no person can enter the establishment unless told to do so. The team provides immediate assistance and caters to the needs of men in the business world. They never want you to lose all the investments you spent on your workplace. Go Locksmiths in Perth values your valuables.